"Navigating the World of Yacht Dockage"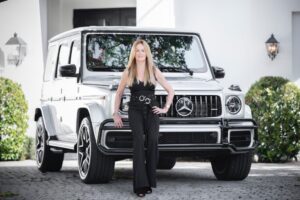 Welcome to DockYourMegaYacht.com.
As a luxury real estate Broker in Fort Lauderdale for over 18 years Julie Jones has gained much experience in the nuances of assisting owners of yachts of all sizes to purchase real estate with private dockage. Julie Jones assists both buyers and sellers in navigating the world of real estate! This simple site has been designed exclusively to provide information on waterfront opportunities for serious boaters! In addition to real estate offerings, enjoy relevant articles and updates. Fort Lauderdale hosts the International Boat Show annually and is the renowned "Yachting Capital of the World". The entire city caters to the marine industry and welcomes boaters both large and small from all around the globe! Julie Jones is a member of the Florida Yacht Brokers Association, the Seafarer's Association and International Seakeeper's Society. Click here to share your feedback with Julie.
Welcome to the exciting and dynamic yachting world of Fort Lauderdale!